I'm waiting on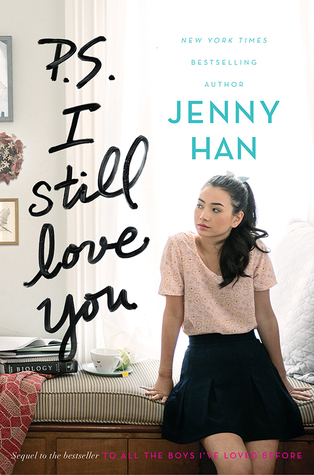 P.S. I Still Love You by Jenny Han
Release Date May 26th 2015
Lara Jean
didn't
expect to
really
fall for Peter.
She and Peter were just pretending. Except suddenly they weren't. Now Lara Jean is more confused than ever.
When another boy from her past returns to her life, Lara Jean's feelings for him return too. Can a girl be in love with two boys at once?
In this charming and heartfelt sequel to the
New York Times
bestseller
To All the Boys I've Loved Before
, we see first love through the eyes of the unforgettable Lara Jean. Love is never easy, but maybe that's part of makes it so amazing.
Why I'm Waiting?
I really loved To All The Boys I've Loved Before and look forward to seeing what happens next. I really want her to get with Peter! Although I'm sure John will come in and mess things up!