Welcome to my stop on the Addicted Tour!
Love this series! All 5 Star reads!
You can follow the full tour HERE to see more excerpts, guest posts, and teasers!
Lily and Lo's story is coming to an end. I'm so sad and excited to read this book! It releases Friday!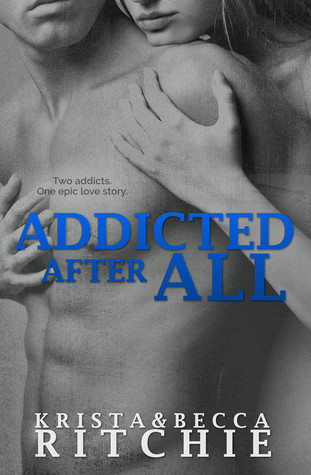 Two addicts. One epic love story.
Prepare for the worst.
That's what Lily and Lo try to do when Jonathan Hale schedules an "important" meeting. The problem: after being swept into the public eye and battling their addictions, they're not sure what the worst is anymore.
In a sea of many changes—including Ryke & Daisy living with them—Lily realizes that the best part of her fluctuating hormones might just be the worst.
Her sex drive is out of control.
Loren knows that she's insatiable, but he's not giving up on her. She's too much a part of him. And as he carries more and more responsibility, some of the people that he loves doubt his resolve.
In the conclusion to their love story, Lily & Lo stand side-by-side to fight, one last time, for their happily ever after.
**AUTHORS' NOTE**
Due to the 2-year gap between Addicted for Now (Addicted #2) and Addicted After All (Addicted #3), you must read Thrive (Addicted #2.5)
or
the Calloway Sisters spin-off series before reading Addicted After All.
ADDICTED CHARACTERS AND GAME OF THRONES
Inspired by a Tumblr question we received, we're pairing the Addicted characters with the character they most resemble from Game of Thrones. Since we've only read the first book in Song of Fire and Ice but we've seen every season of the show on HBO, we're going to base these pairings more from the GoT show than the books.
LILY CALLOWAY
Lily would be Samwell Turly. While she's fairly smart (even if others don't necessarily see it) and thoughtful, she also lacks self-confidence. And this lack of self-confidence is Sam's greatest weakness as it is Lily's.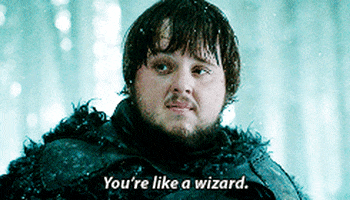 http://media3.giphy.com/media/10VQyLrlMSD1S0/200.gif
DAISY CALLOWAY
Daisy is wild, so it's only fitting that she'd be paired with a wildling. Daisy most resembles the feisty, flirty, redhead from the north—Ygritte. She had sex with Jon Snow in a hot spring, something Daisy would no doubt love to do!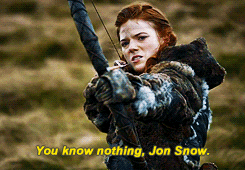 http://giphy.com/gifs/game-of-thrones-arrow-4sM16dIFEQpi0
ROSE CALLOWAY
Rose. Rose. Rose. This pairing is one of our favorites. There are many badass females in Game of Thrones but there is only one mother of dragons. She's sharp-tongued, a strong woman, and stands up for her beliefs. Daenerys Targaryen and Rose Calloway are a perfect match.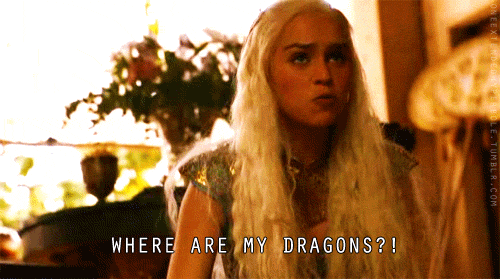 http://giphy.com/gifs/game-of-thrones-angry-11CTDUDeQ0I0EM
LOREN HALE
This pairing was very difficult. The good parts of Lo most definitely resemble Jon Snow. He's the bastard of the family, but it's never deterred him. In fact, he's become stronger. Jonathan Hale never made Lo feel distant from the family—same as Eddard with Jon. So it works. But…Lo can also be quite nasty. He says cruel things to hurt other people. Therefore, the bad parts of him are most like Cersei Lannister.
RYKE MEADOWS
Ryke is very noble and kind-hearted, even if's a bit rough around the edges. He's most like Robb Stark—an older brother and the king of the north. Robb makes a fatal error because he's focused on doing what's "right" rather than making sacrifices to win the war. That's something that would probably happen to Ryke too.
CONNOR COBALT
The smartest of the Addicted characters has to be paired with the smartest of the GoT characters. There is no other option. Tyrion Lannister all the way.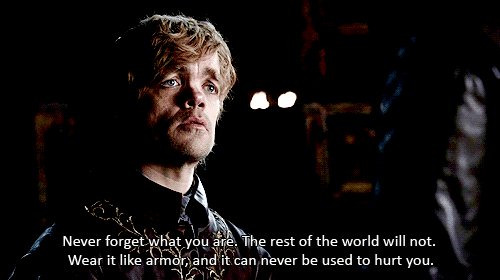 http://giphy.com/gifs/got-tyrion-lannister-game-of-life-vcn6SHtD4urXq
Krista Ritchie has a clone...or someone who looks exactly like her. If she's not writing books with her twin sister, she's pouring over entertainment news and ingesting copious amounts of pop culture. She likes tennis, that thing called the TV, and beating Becca (her clone) on Sega Genesis. She created YA Book Exchange to combat her book buying addiction and started Nawanda Files, a YA Book Blog that features books into movies news, to share her love for all things bookish. Oh, and she does something called science. Whatever that is.
Krista & Becca Ritchie write New Adult books that make you cringe, gasp, and go ooh-la-la. (If you do that sort of thing.) They are currently working on the spin-offs and final books in the Addicted series.
*Kindle Paperwhite
Both giveaways are open internationally!