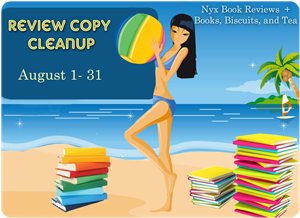 Signups close August 15th
Ohhhh man!
I am always so embarrassed once I take a look at everything I need to read!
First and foremost I will finish all my blog tour review books of course
A few review books to get to
Then I want to finish the two Netgalley books I have that release this month
And then I want to finish up some old Netgalley books I have been trying to get to
Honestly there is plenty more but I'd be ecstatic to just get through these!